We are proud to say that our beer and wine selection represents the very best from around the world and from our own back yard! In addition, we carry a diverse selection of beers, ciders and meads from the Northwest.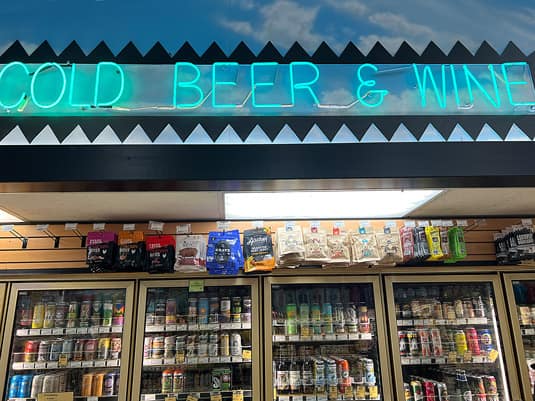 Over in the beer cooler, we stock over 150 different brews. Our emphasis is on fine regional microbrews and high quality imports. You'll find Stouts (including Chocolate and Oatmeal), Lagers, Hefeweizens, Porters, ESBs, IPAs, Amber, Golden, and Brown Ales, as well Fruit Beers, Barleywines, Seasonal Brews, and Hard Ciders, and more. In addition, we carry several excellent non- alcoholic beers to round out our selection.
Exceptional Wines from Across Town to Around the World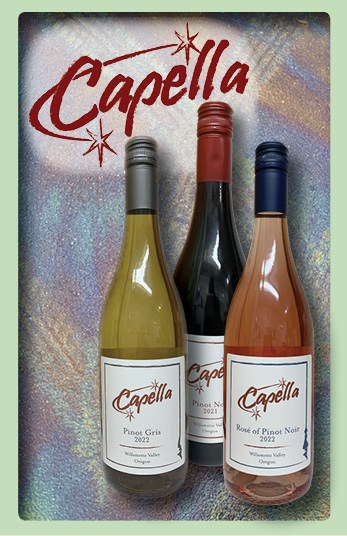 Ray Walsh owns and produces Capitello Wines. He also makes wines for Territorial Vineyards, Stanton Vineyard, Deové & McBeth. All of this, down in the Whit, right  here in Eugene.
Ray has now shared his winemaking skills to produce three lovely wines exclusively for Capella Market: Pinot Noir, Pinot Gris and Rosé of Pinot Noir. And we are proud to offer them to you!
Our wine selection features Northwest favorites alongside great finds from around the world. We are proud to feature wines that range from good to great at price points that work for every budget. Whether you are looking for a work horse of a cooking wine or an extravagant gift, we have a wine to meet your need.