We think cheese is a critical feature of civilization. Cheese carries some of the most intense and delicious flavors known to humanity, and also some of the most mild and delicate.
Cheese can pair wonderfully with fruit, wine and meals of all kinds.
Our cheese department features classic imports as well as domestic favorites: brie, cheddar, fontina, gruyere, gorgonzola, parmesan, manchego, halloumi, feta, mozzarella, jack and many more! Choose from a wide variety of organic, local and regional options including award winning organic Blue cheeses from Rogue Creamery.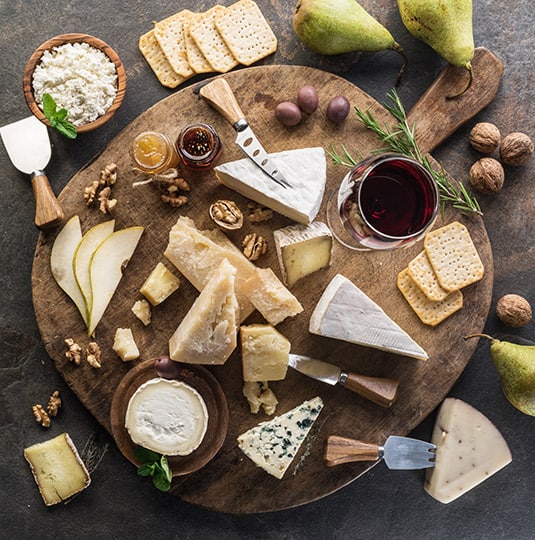 Our cheese department is home to essential cheeses such as cheddar and swiss, as well as labneh, paneer and ricotta. We carry fresh mozzarella and feta both vacuum sealed and packed in brine. We are proud of our selection of imported and domestic cheeses, perfect for use in recipes or on a cheese board with other delectable selections.
In addition to our traditional cheeses, we carry a growing selection of non dairy plant based cheeses. We have varieties made of rice, cashews and almonds. From smoked gouda to mozzarella, swiss to cream cheese, there are  many delicious options to try.