Cole Slaw
This is a colorful and tangy slaw, which is as good topping a barbecue sandwich as it is on the side. Be sure to give it the time for flavors to develop.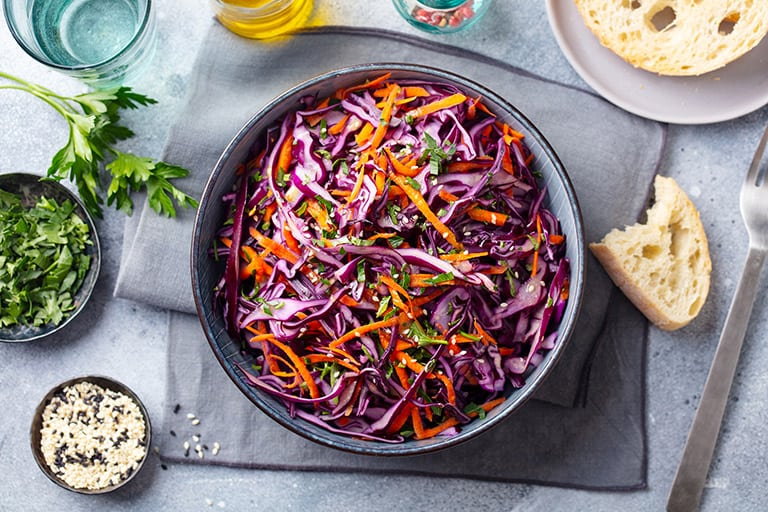 Cole Slaw
Description
Makes 1.5 quarts- this freezes really well and is good to have on hand. It's better than bottled, in part because you can make it just the way you like it.
Instructions
Toss both kinds of cabbage, the grated carrots, and minced onion together in a large bowl. Reserve.

In a small bowl, whisk together the vinegar, sugar, and mustard; season with salt and pepper. Slowly whisk in the oil to form a fairly thick and creamy dressing. Taste and correct the seasoning as necessary.

Pour half of the dressing over the vegetables in the bowl. Sprinkle on the caraway seeds and toss well. Taste; add additional dressing as you like. Cover and refrigerate for up to 4 hours. Allow to return to room temperature before serving.